ULTRALITE F1 & ULTRALITE TB BACK IN STOCK
BACK IN STOCK!!!

Ultralite TB
Ultralite F1
Ultralite SP (SPEN-1GM)



Mitsubishi EVO 7 8 & 9 Exhaust Options
M2-EVO7-9-RB3 - Rear Muffler ( 75mm 4" tail pipe )
M2-EVO7-9-CP3 - Centre Section None Resonated
M2-EVO7-9-CB3 - Centre Section Resonated

Premium quality KAKIMOTO Style Exhaust System - SIDE KICKER
NEW FOR 2019 - XXR 570
First Order factory order

XXR 570 18x8.5 Graphite/Chrome 5-114.3 [+35mm]
XXR 570 18x8.5 Graphite/Chrome 5-114.3 [+20mm]
XXR 570 18x9.5 Graphite/Chrome 5-114.3 [+20mm]
XXR 570 18x10.5 Graphite/Chrome 5-114.3 [+20mm]



M2 RADIATORS - NEW FOR 2019
QUICK SEARCH PART NUMBER
M2-R010 - ALLOY RADIATOR EVO 4,5,6,97-00
M2-R011 - ALLOY RADIATOR EVO 7,8
M2-R028 - ALLOY RADIATOR SUBARU GC8 95-00
M2-R033 - ALLOY RADIATOR BMW E46 01-06
M2-R045 - ALLOY RADIATOR HONDA DC5 02-03
M2-R046 - ALLOY RADIATOR HONDA S2000 AP1 00-05
M2-R052 - ALLOY RADIATOR SUBARU GDF STi 08-
M2-R056 - ALLOY RADIATOR MAZDA MX5 NA 90-97
M2-R057 - ALLOY RADIATOR MAZDA MX5 NB 98-05
M2-R090 - ALLOY RADIATOR SUBARU 93-98 MT
M2-R173 - ALLOY RADIATOR SUBARU GDB WRX 01-07
M2-R290 - ALLOY RADIATOR EVO 10
M2-R304 - ALLOY RADIATOR SUBARU GC8 1993
M2-R313 - ALLOY RADIATOR CIVIC 01-05 EP3 (SZ059)

FLETCHER ROLL CENTRE ADJUSTER
Quick Search Part Number: FM-RCA-MINI
Classic Mini - Roll centre adjusters. Replaces the bottom ball joint with a sealed unit requiring to maintenance or shimming..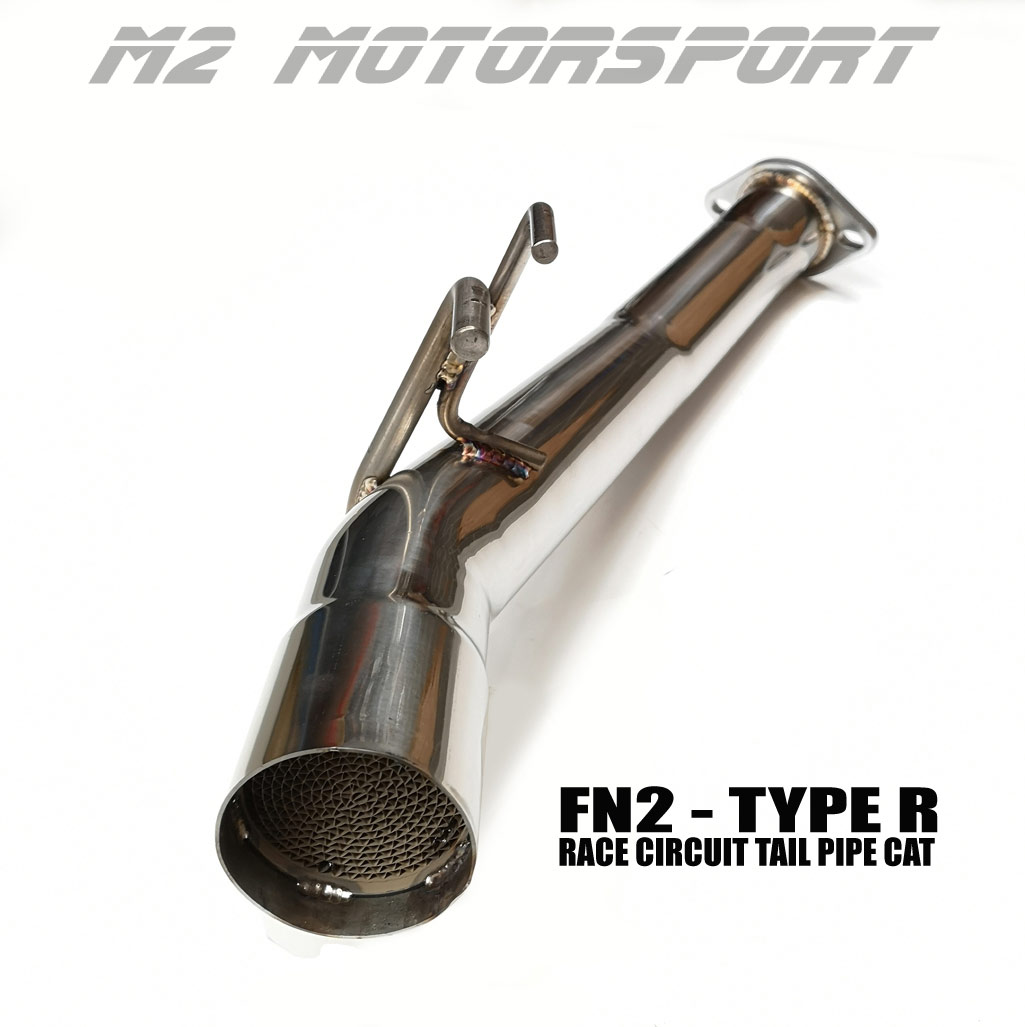 FN2 RACE TRACK CAT PIPE
FN2 Civic Type R - Race track cat tail pipe - for Circuit regulations your car should be fitted with a cat, this tail pipe passes regulations, cannot be used for MOT as emissions cannot be tested.
NEW - MX5 CAMBER ADJUSTMENT
After a year in developing and testing we have the finished production of M2 MX5 camber kits.
M2 Motorsports working with leading MX5 tuning experts have produced camber kits for MX5 MK1-2, allowing a huge range of possibilities un available from other brands.

M2 MOTORSPORT K20 INLET MANIFOLD - 2018 V2
M2-JN-302-1B / BLACK TUNER WHEEL NUTS M12 X 1.5 (20 nuts & key)

£23.94

MANUFACTURER : M2 Motorsport

UNIT QUANTITY : 20 nuts + 1 key

SIZE : M12 x 1.5mm

SPECIFICATION : Internal Tuner Nut & Key

COLOUR : Black

MATERIAL : Steel

find out more

CCI-8037-1620 / COMPETITION CLUTCH EP3_DC5 (K) SERIES - 6 SPEED - STAGE 4 - CERAMIC

£361.33

MANUFACTURER : Competition Clutch

UNIT QUANTITY : 1 Clutch

SIZE : Sprung Hub & Rigid Hub

SPECIFICATION : Stage 4 - 450bhp

MATERIAL : Ceramic

MODEL YEAR : HONDA EP3 - DC5 (K) SERIES

This assembly available with a six puck sprung plate is good for penetrating engagement with higher horsepower applications. This disc complimented by a performance pressure plate provides up to 250% increase in torque capacity. 300-mile break-in recommended with this set-up. The 1620 Series kit includes a performance pressure plate a six-puck high torque sprung disc with Ceramic buttons all applicable bearings and the appropriate alignment tool.

find out more

M2-SPN-EP3-RB / EP3 REAR MUFFLER FOR 3 DOOR HATCH BACK TYPE R - TYPE S 2.0 - SPOON SPORTS STYLE

£165.60

MANUFACTURER : M2 Motorsport

SIZE : 65mm

SPECIFICATION : 65mm External Rolled Tip

COLOUR : Polished

MATERIAL : 304 Stainless Steel

MODEL YEAR : Civic Type R - Type S 2.0

SPOON Style rear muffler for Honda Civic EP3 3 door car.

find out more

M2-HD-EP2-RB / M2 MOTORSPORT EP1 EP2 REAR MUFFLER JDM SIDE KICKER 100MM SLASH CUT

£165.60

MANUFACTURER : M2 Motorsport

UNIT QUANTITY : 1

SIZE : 2.25" With 100mm Tail

SPECIFICATION : Rear Muffler

COLOUR : Polished

MATERIAL : 304 Stainless Steel

MODEL YEAR : EP1 EP2 2001-2006 - 1.4 & 1.6

Pro Spec Style rear muffler for Honda Civic EP1 EP2 3 door car (hatch back) 1.4 1.6 ( NOT 2.0)

find out more

M2-RSIM-K20-73 / M2 MOTORSPORT K20A SUPER PLENUM INLET MANIFOLD

£310.80

MANUFACTURER : M2 Motorsport

UNIT QUANTITY : 1

SIZE : 70mm

SPECIFICATION : Inlet Manifold

COLOUR : Alloy Silver

MATERIAL : Aluminium

MODEL YEAR : K20A Engine

Fits standard K20A throttle body stud pattern can accommodate from standard size up to 73mm throttle bodies no need for blox adaptor. comes with fuel rail risers and manifold to head gasket. For all k20A's - take of the water adapter housing on the right hand side of the cylinder head and use this manifold instead it combines both in one.

find out more

M2-FRING-57 / EP3 FIRE RING 57MM

£14.40

MANUFACTURER : M2 Motorsport

UNIT QUANTITY : 1

SIZE : 57mm

SPECIFICATION : Fire Ring

MATERIAL : Compacted Metal Materials

MODEL YEAR : Civic Type R 2001-2006

M2 Motorsport. premium grade Civic EP3 fire ring 57mm internal. Fits OEM and M2 Motorsport EP3 centre sections at the rear muffler end

find out more

CCI-F2-746-ST / COMPETITION CLUTCH MAZDA MX-5 / MIATA 1.8L (BP B6) 1.6L (USING 1.6 CLUTCH) - ST

£283.92

MANUFACTURER : Competition Clutch

UNIT QUANTITY : 1 Flywheel

SPECIFICATION : 5.89kgs - Lightweight

MATERIAL : Steel

MODEL YEAR : 1994 > 2005 MX5 MIATA

5.89kgs - Lightweight competition clutch flywheel for MX-5 / MIATA 1.8L (BP B6) 1.6L - NOTE: 1800cc engine must use the 1600cc clutch - Competition Clutch flywheels are made of 4140 forged steel and are a one-piece design. This helps significantly in reducing the chances of ring gear separation and friction surface warpage. All flywheels can be resurfaced. The correct flywheel step can be obtained in the CCI catalog or by calling us direct. Flywheel weights vary from 8lbs to 18lbs depending on application.

find out more

M2-EVO-FP7-9 / M2-EVO-FP7-9 MITSUBISHI EVO 7 EVO 8 & EVO 9 FRONT PIPE

£160.80

MANUFACTURER : M2 Motorsport

UNIT QUANTITY : 1

SIZE : 3"

SPECIFICATION : Front Pipe

COLOUR : Polished

MATERIAL : 304 Stainless Steel

MODEL YEAR : EVO 7 / 8 / 9

M2 motorsport Mitsubishi EVO 7 8 9 Front pipe tig welded premium 304 Stainless steel highly polished with flex joint to isolate vibration and stop crack error.

find out more

M2-MHD-CV01TR / EP3 EXHAUST CENTRE SECTION (with muffler) see notes

£184.80

MANUFACTURER : M2 Motorsport

UNIT QUANTITY : 1

SIZE : 60.1mm

SPECIFICATION : Muffler Centre Section

COLOUR : Polished

MATERIAL : 304 Stainless Steel

MODEL YEAR : EP3 Type R 2001-2006

M2 Motorsport.This centre section comes with flat face gaskets and bolts it does not come with a fire ring the fire ring kit is available separately and the OEM fire ring can sometimes be removed from the original OEM system but not always.

find out more

CCI-F2-702-ST / COMPETITION CLUTCH D SERIES CIVIC CRX LIGHTWEIGHT FLYWHEEL- 5.18kgs

£174.14

MANUFACTURER : Competition Clutch

SIZE : 5.18 Kg

SPECIFICATION : Light Weight

MODEL YEAR : Civic CRX D Series

D series light weight flywheel . Competition Clutch flywheels are made of 4140 forged steel and are a one-piece design. This helps significantly in reducing the chances of ring gear separation and friction surface warpage. All flywheels can be resurfaced. The correct flywheel step can be obtained in the CCI catalog or by calling us direct. Flywheel weights vary from 8lbs to 18lbs depending on application. The lightweight steel flywheel (ST suffix) is recommended for naturally aspirated and/or street driven applications. This flywheel preserves low-end torque and driveability. Well-suited for Gravity Stage 1 and Stage 2 clutch applications. Well-suited for Stage 3 and up clutch applications. These flywheels will work with ALL performance and stock clutch assemblies. Not all applications have the ST and STU versions available. Please verify before ordering. All flywheels are SFI certified.

find out more

M2-HD-9601H-SPA / ADJUSTABLE DECAT PIPE CIVIC CRX INTEGRA - M2 MOTORSPORT

£44.40

MANUFACTURER : M2 Motorsport

UNIT QUANTITY : 1

SIZE : 2.25" (63.7 & 57mm internal)

SPECIFICATION : De Cat From 29cm to 48cm long

COLOUR : Polished

MATERIAL : 304 Stainless Steel

MODEL YEAR : Civic 92-00 EG/K/J & DC2

M2 Motorsport. Adjustable de cat for standard header pipes ( NOT JDM ). From 29cm to 48cm long no lambda port

find out more

TW-HR73671 / 67.1 MM SPIGOT RING FITS A 73MM WHEEL

£3.06

MANUFACTURER : Ultralite Wheels

UNIT QUANTITY : 1 Spigot ring

SIZE : Fits 67.1MM Car Hub 73mm Whee

SPECIFICATION : Centre Ring

MATERIAL : Plastic

find out more
M2-R313 / ALUMINIUM ALLOY RADIATOR HONDA EP3 | M2 MOTORSPORT

£159.00

MANUFACTURER : M2 Motorsport

UNIT QUANTITY : 1

SIZE : 40mm Core

SPECIFICATION : High Performance Cooling Rad

MATERIAL : Aluminium

MODEL YEAR : Honda EP3 Type R

M2 Motorsport alloy radiator. One of the best modification's for any performance engine is reducing heat when power is increased temps are raised controlling temp will have a dramatic effect on engine power output. M2 Motorsport large volume alloy radiators are one of the first modifications you should consider when tuning your Honda EP3 Type R engine. Fits OEM chassis.

find out more

M2-EVO7-9-CB3 / MITSUBISHI EVO 7 8 & 9 STAINLESS STEEL CENTRE RESONATED | M2 MOTORSPORT

£238.80

MANUFACTURER : M2 Motorsport

UNIT QUANTITY : 2

SIZE : 75mm

SPECIFICATION : 75mm Bore Centre Section

MATERIAL : 304 Stainless Steel

MODEL YEAR : Mitsibishi EVO 7 8 & 9

Big Bore centre section to match M2-EVO7-9-RB3 Rear Muffler

find out more

M2-EVO7-9-CP3 / MITSUBISHI EVO 7 8 & 9 STAINLESS STEEL NONE RESONATED | M2 MOTORSPORT

£207.60

MANUFACTURER : M2 Motorsport

UNIT QUANTITY : 2

SIZE : 75mm

SPECIFICATION : 75mm Bore Centre Section

MATERIAL : 304 Stainless Steel

MODEL YEAR : Mitsibishi EVO 7 8 & 9

Big Bore centre section to match M2-EVO7-9-RB3 Rear Muffler

find out more

M2-SRH-HON17BL / CIVIC EF8/9 CRX B16A BLUE RADIATOR HOSES 89-92 | M2 MOTORSPORT

£34.80

MANUFACTURER : M2 Motorsport

UNIT QUANTITY : 2

SPECIFICATION : Radiator Hose

COLOUR : Blue

MATERIAL : Silicone Rubber

MODEL YEAR : 88-91 EF CRX

M2 Motorsport silicone triple re enforced temperature resistant hoses made from state of the art modern manufacturing techniques. For the best looks and performance it has to be silicone. Silicone hoses operate at much higher temperatures and pressures than other rubber hoses. Clean with soap and water as with any manufacture of silicone hoses they do not like solvent based agents.

find out more

M2-SRH-HON17RD / CIVIC EF8/9 CRX B16A RED RADIATOR HOSES 89-92 | M2 MOTORSPORT

£34.80

MANUFACTURER : M2 Motorsport

UNIT QUANTITY : 2

SPECIFICATION : Radiator Hose

COLOUR : Red

MATERIAL : Silicone Rubber

MODEL YEAR : 88-91 EF CRX

M2 Motorsport silicone triple re enforced temperature resistant hoses made from state of the art modern manufacturing techniques. For the best looks and performance it has to be silicone. Silicone hoses operate at much higher temperatures and pressures than other rubber hoses. Clean with soap and water as with any manufacture of silicone hoses they do not like solvent based agents.

find out more

M2-SRH-HON18BL / HONDA DEL SOL EG6 B16A BLUE RADIATOR HOSES 92-95 | M2 MOTORSPORT

£32.40

MANUFACTURER : M2 Motorsport

UNIT QUANTITY : 2

SPECIFICATION : Radiator Hose

COLOUR : Blue

MATERIAL : Silicone Rubber

MODEL YEAR : DEL SOL EG6 B16A

M2 Motorsport silicone triple re enforced temperature resistant hoses made from state of the art modern manufacturing techniques. For the best looks and performance it has to be silicone. Silicone hoses operate at much higher temperatures and pressures than other rubber hoses. Clean with soap and water as with any manufacture of silicone hoses they do not like solvent based agents.

find out more

M2-SRH-HON18RD / HONDA DEL SOL EG6 B16A RED RADIATOR HOSES 92-95 | M2 MOTORSPORT

£32.40

MANUFACTURER : M2 Motorsport

UNIT QUANTITY : 2

SPECIFICATION : Radiator Hose

COLOUR : Red

MATERIAL : Silicone Rubber

MODEL YEAR : DEL SOL EG6 B16A

M2 Motorsport silicone triple re enforced temperature resistant hoses made from state of the art modern manufacturing techniques. For the best looks and performance it has to be silicone. Silicone hoses operate at much higher temperatures and pressures than other rubber hoses. Clean with soap and water as with any manufacture of silicone hoses they do not like solvent based agents.

find out more

M2-SRH-MAZ05BL / MAZDA MIATA MX5 1.6 BLUE RADIATOR HOSES 89-97 MK1 | M2 MOTORSPORT

£26.40

MANUFACTURER : M2 Motorsport

UNIT QUANTITY : 3

SPECIFICATION : Radiator Hoses

COLOUR : Blue

MATERIAL : Silicone Rubber

MODEL YEAR : MX5 Miata 1.6 1989-1999 MK1

find out more

M2-SRH-MAZ05RD / MAZDA MIATA MX5 1.6 RED RADIATOR HOSES 89-97 MK1 | M2 MOTORSPORT

£26.40

MANUFACTURER : M2 Motorsport

UNIT QUANTITY : 3

SPECIFICATION : Radiator Hoses

COLOUR : Red

MATERIAL : Silicone Rubber

MODEL YEAR : MX5 Miata 1.6 1989-1999 MK1

find out more

M2-SRH-SUB01BK / SUBARU IMPREZA GC8 96 - 99 BLACK SILICONE HOSES v3/4 (09/96 - 08/99)

£39.95

MANUFACTURER : M2 Motorsport

UNIT QUANTITY : 8

SPECIFICATION : Engine Hose Kit

COLOUR : Black

MATERIAL : Silicone Rubber

MODEL YEAR : Version 3 & 4 96-99

Subaru Impreza WRX STi Version 3 & 4 96-99 - - - M2 Motorsport silicone triple re enforced temperature resistant hoses made from state of the art modern manufacturing techniques. For the best looks and performance it has to be silicone. Silicone hoses operate at much higher temperatures and pressures than other rubber hoses. Clean with soap and water as with any manufacture of silicone hoses they do not like solvent based agents.

find out more

M2-SRH-SUB01BL / SUBARU IMPREZA GC8 96 - 99 BLUE SILICONE HOSES v3/4 (09/96 - 08/99)

£39.95

MANUFACTURER : M2 Motorsport

UNIT QUANTITY : 8

SPECIFICATION : Engine Hose Kit

COLOUR : Blue

MATERIAL : Silicone Rubber

Subaru Impreza WRX STi Version 3 & 4 96-99 - - - M2 Motorsport silicone triple re enforced temperature resistant hoses made from state of the art modern manufacturing techniques. For the best looks and performance it has to be silicone. Silicone hoses operate at much higher temperatures and pressures than other rubber hoses. Clean with soap and water as with any manufacture of silicone hoses they do not like solvent based agents.

find out more

M2-SRH-SUB01RD / SUBARU IMPREZA GC8 96 - 99 RED SILICONE HOSES v3/4 (09/96 - 08/99)

£39.95

MANUFACTURER : M2 Motorsport

UNIT QUANTITY : 8

SPECIFICATION : Engine Hose Kit

COLOUR : Red

MATERIAL : Silicone Rubber

Subaru Impreza WRX STi Version 3 & 4 96-99 - - - M2 Motorsport silicone triple re enforced temperature resistant hoses made from state of the art modern manufacturing techniques. For the best looks and performance it has to be silicone. Silicone hoses operate at much higher temperatures and pressures than other rubber hoses. Clean with soap and water as with any manufacture of silicone hoses they do not like solvent based agents.

find out more

M2-SRH-SUB02BK / SUBARU IMPREZA GC8 92 - 00 BLACK SILICONE HOSES STi WRX

£26.95

MANUFACTURER : M2 Motorsport

UNIT QUANTITY : 2

SPECIFICATION : Radiator Hoses

COLOUR : Black

MATERIAL : Silicone Rubber

MODEL YEAR : GC8 92 - 00

Subaru Impreza GC8 WRX Sti 1992-2000 Radiator Hoses --- M2 Motorsport silicone triple re enforced temperature resistant hoses made from state of the art modern manufacturing techniques. For the best looks and performance it has to be silicone. Silicone hoses operate at much higher temperatures and pressures than other rubber hoses. Clean with soap and water as with any manufacture of silicone hoses they do not like solvent based agents.

find out more

M2-SRH-SUB02BL / SUBARU IMPREZA GC8 92 - 00 BLUE SILICONE HOSES STi WRX

£26.95

MANUFACTURER : M2 Motorsport

UNIT QUANTITY : 2

SPECIFICATION : Radiator Hoses

COLOUR : Blue

MATERIAL : Silicone Rubber

MODEL YEAR : GC8 92 - 00

Subaru Impreza GC8 WRX Sti 1992-2000 Radiator Hoses --- M2 Motorsport silicone triple re enforced temperature resistant hoses made from state of the art modern manufacturing techniques. For the best looks and performance it has to be silicone. Silicone hoses operate at much higher temperatures and pressures than other rubber hoses. Clean with soap and water as with any manufacture of silicone hoses they do not like solvent based agents.

find out more

M2-SRH-SUB02RD / SUBARU IMPREZA GC8 92 - 00RED SILICONE HOSES STi WRX

£26.95

MANUFACTURER : M2 Motorsport

UNIT QUANTITY : 2

SPECIFICATION : Radiator Hoses

COLOUR : Red

MATERIAL : Silicone Rubber

MODEL YEAR : GC8 92 - 00

Subaru Impreza GC8 WRX Sti 1992-2000 Radiator Hoses --- M2 Motorsport silicone triple re enforced temperature resistant hoses made from state of the art modern manufacturing techniques. For the best looks and performance it has to be silicone. Silicone hoses operate at much higher temperatures and pressures than other rubber hoses. Clean with soap and water as with any manufacture of silicone hoses they do not like solvent based agents.

find out more

M2-SRH-SUB03BK / SUBARU IMPREZA GDA GDB 01 - 06 BLACK SILICONE HOSES STi WRX

£26.95

MANUFACTURER : M2 Motorsport

UNIT QUANTITY : 2

SPECIFICATION : Radiator Hoses

COLOUR : Black

MATERIAL : Silicone Rubber

MODEL YEAR : Subaru GDA GDB

Subaru GDA GDB --- M2 Motorsport silicone triple re enforced temperature resistant hoses made from state of the art modern manufacturing techniques. For the best looks and performance it has to be silicone. Silicone hoses operate at much higher temperatures and pressures than other rubber hoses. Clean with soap and water as with any manufacture of silicone hoses they do not like solvent based agents.

find out more

M2-SRH-SUB03BL / SUBARU IMPREZA GDA GDB 01 - 06 BLUE SILICONE HOSES STi WRX

£26.95

MANUFACTURER : M2 Motorsport

UNIT QUANTITY : 2

SPECIFICATION : Radiator Hoses

COLOUR : Blue

MATERIAL : Silicone Rubber

MODEL YEAR : Subaru GDA GDB

Subaru GDA GDB --- M2 Motorsport silicone triple re enforced temperature resistant hoses made from state of the art modern manufacturing techniques. For the best looks and performance it has to be silicone. Silicone hoses operate at much higher temperatures and pressures than other rubber hoses. Clean with soap and water as with any manufacture of silicone hoses they do not like solvent based agents.

find out more

M2-SRH-SUB03RD / SUBARU IMPREZA GDA GDB 01 - 06 RED SILICONE HOSES STi WRX

£26.95

MANUFACTURER : M2 Motorsport

UNIT QUANTITY : 2

SPECIFICATION : Radiator Hoses

COLOUR : Red

MATERIAL : Silicone Rubber

MODEL YEAR : Subaru GDA GDB

Subaru GDA GDB --- M2 Motorsport silicone triple re enforced temperature resistant hoses made from state of the art modern manufacturing techniques. For the best looks and performance it has to be silicone. Silicone hoses operate at much higher temperatures and pressures than other rubber hoses. Clean with soap and water as with any manufacture of silicone hoses they do not like solvent based agents.

find out more

M2-SRH-SUB04BK / SUBARU IMPREZA GDA GDB BLACK SILICONE HOSES SET (01 - 07) | M2 MOTORSPORT

£43.20

MANUFACTURER : M2 Motorsport

UNIT QUANTITY : 11

SPECIFICATION : Engine Hose Kit

COLOUR : Black

MATERIAL : Silicone Rubber

MODEL YEAR : Subaru GDA GDB

Subaru GDA GDB ---

find out more